In addition to the games and practices in your "Core" soccer team, there are other opportunities to play more:
Free Weekly Training
For age groups U6 and older, Wednesday evenings, 4:30pm – 6:00pm at Grafflin Elementary School beginning 4/21 and ending 6/16, run by professional trainers.
U8s and older can get goalkeeper training there too.  No sign-up required.  Just show up and play! Please bring a copy of the signed AYSO registration form.
Please note: This is not a drop off clinic. A parent/guardian/care giver must be in attendance.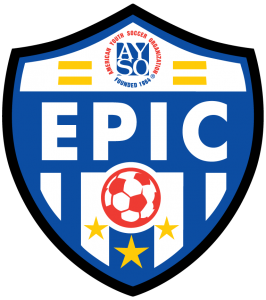 Chappaqua AYSO's EPIC Program  provides a quality soccer experience for children and adults whose physical or mental disabilities make it difficult to successfully participate on mainstream teams.  We play Saturdays from 3:30pm – 5:00pm at Grafflin.  Come check us out or look here for more information.